Happy Canada Day
Wishing you all a fun, safe, and happy Canada Day. Cheers!
On Air. Make A Request!
Thank you to Rebel 101.7 for putting Dive Bomb into rotation. Make a request through there mobile app, Facebook, or official site, and turn it up!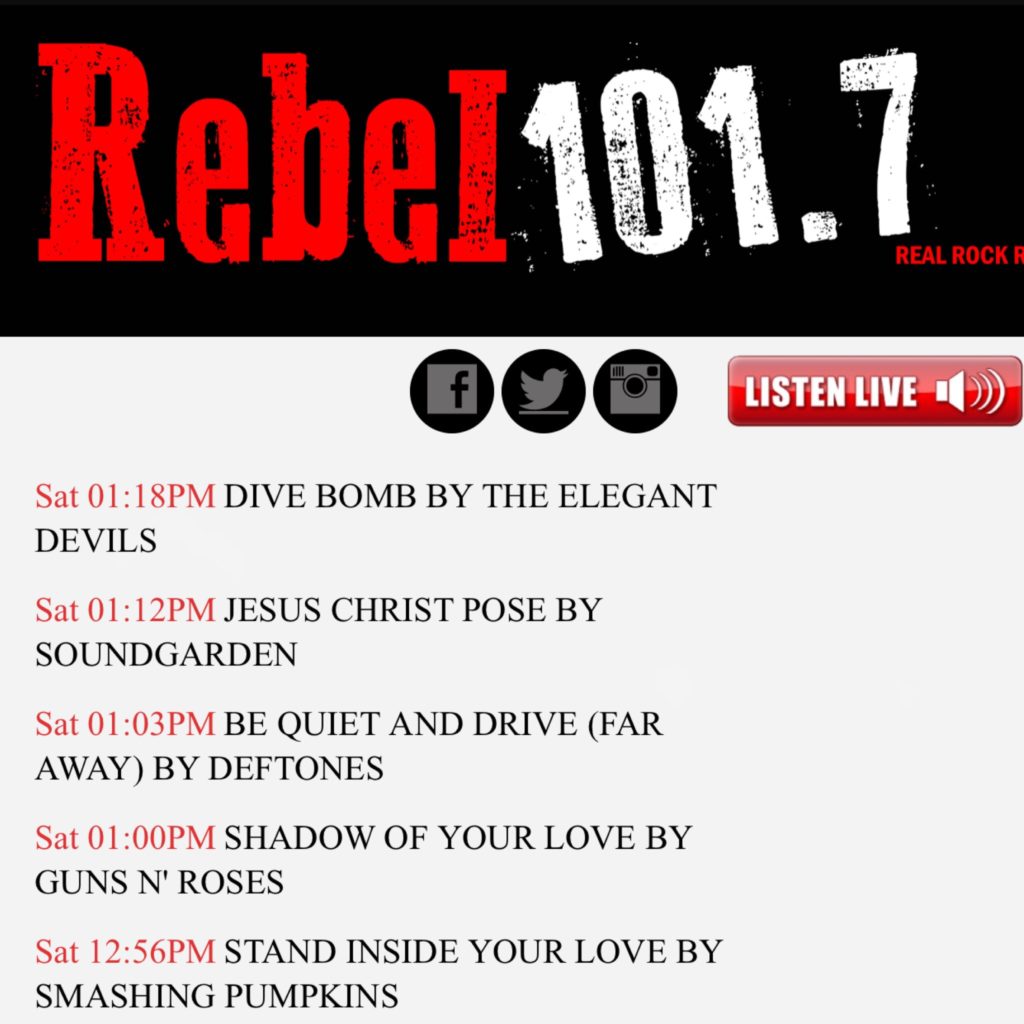 Nothing But Grace Fest.
We will be taking part in this years Nothing But Grace Fest (Aug 10th/11th, 2018). This event is being put on by the good people at R.B.X Radio. Tickets are on-sale now. We are playing the second night and really looking forward to sharing the stage with some great bands/artists.
Sunrise Records
Thank you to Sunrise Records for showing us support by stocking our CD's and spinning our tunes in store. Cheers!
Spotlight Ottawa 04-24-2018
Rebel's Real Rock Search Finals
That's right we're off to the finals! We will be joined by Crossing Jane and Stynger in what is sure to be an amazing night all around. The winner walks away with $5000.00 cash! This is definitely a show not to miss. Tickets are on sale now for only $5.00 and available through Algonquin's ticketfly.com or a the Algonquin Commons Theatre Box Office. Doors open at 7:30pm April 17 at the Algonquin Commons Theatre.


Live On Air
Below is a collection of some of the live on air performances we've done on RBX Radio, CHUO 98.1fm, CKCU 93.1fm, & CKDJ 107.9fm. Thank you for having us in the studio to make some noise and talk about what we do. We hope you like these live tracks and we look forward to adding more soon. Enjoy!