Heartbreaker – Lyric Video
New Videos.
New videos are now up for "Lie With Me", "Zombie (Cranberries Cover)", "Heartbreaker", "Wicked Game (Chris Isaak Cover)", and "Silver Tongue Devil. Filmed live at Algonquin Commons Theatre (Ottawa, ON) during Rebel's 101.7 FM Real Rock Search finals. We hope you enjoy these 5 full multi-cam videos from our set that night. Check them out here, or visit the media section of our site. Cheers!
The Tony Kornheiser Show
Thank you Tony Kornheiser for featuring us again and playing Amaranthine during the 07-15-2019 episode "Hammer Time". We appreciate the support and hope to do it again sometime.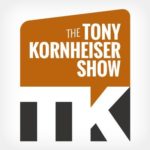 Canada Day 2019
We hope everybody has a fun and safe Canada Day long weekend. We are proud to be a Canadian band, and we thank all of you for the continued support.
Cheers!
Drew | Josh B. | Rob | Josh W.
Big Money Shot Spotlight
Code Zero Radio
Our thanks to CodeZeroRadio for putting Heartbreaker in rotation and featuring it this week (June 23rd-29th 2019) on ZipCodeZero – Tue & Thur @ 7 pm.

Vents Magazine
Heartbreaker was featured in Vents Magazine 06-23-2019. Thank you to Rafa and everyone at Vents, for showing us some support. You can check the article out here.